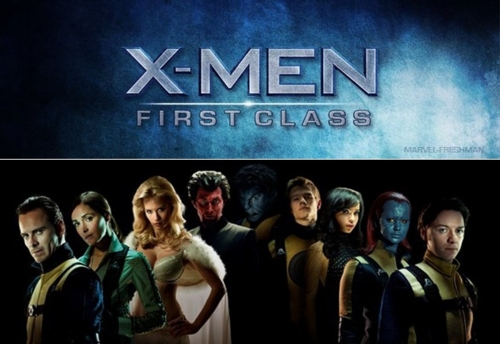 For some odd reason, X-Men is moving backwards in time with the latest installment dated on how X-Men was first formed. The movie didn't have many mind blowing effects, but the storyline is well crafted.
For those of you wondering how everything began, this is the movie to watch. You get to know how Professor Xavier became Professor X, how mystique ended with Magneto and even how the helmet used by Magneto is actually made in Russia!
One problem I had with this movie was the casting. Compared to the other X-Men movies, I felt this First Class didn't have the 'stars' with some of them looking too fragile. Even Professor X wasn't looking convincing himself. Well, probably it's just me being to used to the older X-Men movies. Anyway, a great watch. Catch it in cinemas. It's so worth it! If you want to catch the 'older X-men, get the
X-Men Trilogy (X-Men/ X2 - X-Men United/ X-Men - The Last Stand)
.